Lindsay Real Estate Holdings – Our Team Members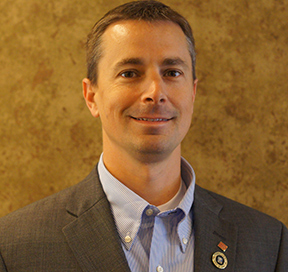 Mark leads Lindsay Real Estate Holdings as President and founder. With more than 7 years of experience in commercial real estate, Mark works with industrial, warehouse, manufacturing and shopping center properties, as well as site selections, 1031 tax-free exchanges and investment properties.
Mark has always been very active locally, regionally, and nationally. He has established the trust of his clients and peers through continually meeting their needs and giving back to his community. Mark is a Veteran of the Gulf War and graduate of Clemson University with a BS degree in Electrical Engineering, and holds a NC Commercial Contractor License.
As the founder, Mark strives to build and maintain relationships with clients, customers, and peers in the Real Estate field.
2020 President of HPRAR (High Point Regional Association of Realtors)
2014 President of HPRAR (High Point Regional Association of Realtors)
CCIM (Certified Commercial Investor Member) designation since 2011
Former Board of Governors member for NC Realtors Commercial Alliance

Member of the Community Services, Property Management, and Small Firms Committees

NCAR Property Management Division member
RLI (Realtors Land Institute) working toward an ALC (Accredited Land Consultant) designation
ICSC Member
2013 Graduate of Leadership High Point Program
2013 Broker/ Owner/ Manager Award Recipient
2012 President of the HP Realtors Commercial Alliance
2011 Community Service Award Recipient
Direct: 336-878-5171
Cell: 336-692-5612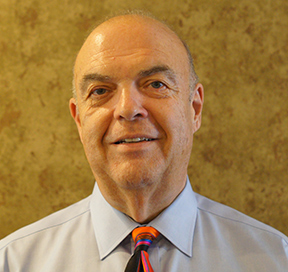 Dwain Skeen has more than 35 years of experience in the commercial and industrial real estate industry. He works with industrial, warehouse, manufacturing, and shopping center properties, as well as site selection, tax-free exchanges, and investment properties. Dwain is a member of the National, North Carolina, and High Point Associations of Realtors.
He is formerly a member of The International Council of Shopping Centers (ICSC); and the National Association of Industrial and Office Properties (NAIOP), and served on its Triad Regional Board of Directors.
He has served as Vice-President of the High Point Association of Realtors, President of the High Point Association of Realtors Commercial Alliance, and is presently serving on the Executive Board of Directors of the Triad Real Estate and Building Industry Coalition (TREBIC). He is a member of the North Carolina Realtors® Commercial Alliance (NCRCA), has served on its Board of Governors, and is presently serving on the NCRCA State Commercial Forms Committee.
He served for seven years as a member of the Board of Trustees at John Wesley College (Presently Laurel University), High Point, NC. Dwain holds a BA Degree from East Carolina University, and is a Graduate of the Realtor® Institute (GRI).
Married to Jane for 32 years and has two daughters. Dwain believes that growth and success are based on relationships.
Direct: 336-878-5170
Cell: 336-803-1545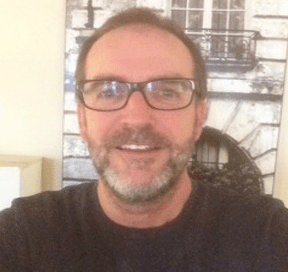 Brad Flater holds an NC Real Estate Broker's License and has been actively involved in Manufacturing, Retail and Investment properties since 1988. Brad is a member of the High Point Regional Association of Realtors (HPRAR) and the HPRAR REALTORS Commercial Alliance (HPRAR-RCA) and the National Association of REALTORS (NAR).
Specializing in Industrial properties, Brad has the knowledge required to find a property that is appropriate for Industrial, Warehouse, and Manufacturing uses. He can also help a client in commercial site selection for the development of a property. He has overseen the development and construction of a 100,000 square foot five-story facility in High Point and the new construction of an 80,000 square foot furniture retail facility in VA. Brad is skilled in working with contractors and officials in securing a property for the needed use.
Brad has tremendous knowledge of the industrial market as he is involved in the manufacturing industry as the founder and owner of a boat manufacturing business. He has been a VP of Operations for a large furniture retail operation in NC and VA as well as a Yacht Designer for Hatteras Yachts, which is what brought him to High Point, NC in 1988.
Brad has his degree from the Maine Maritime Academy and Southern California Institute of Architecture with a focus on Architecture and Design. With a diverse background, Brad is able to assist both buyers and sellers in the acquisition or sale of commercial properties.
Office: 336-878-5173
Cell: 336-848-2247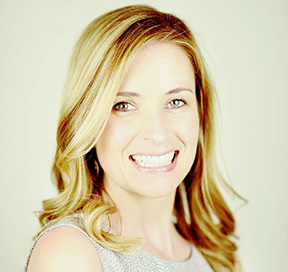 Jennifer McCannon holds a NC Real Estate Broker's License and is currently involved in residential brokerage and property management. She is the current property and accounts manager for Lindsay Real Estate.
She is a member of the High Point Regional Association of Realtors (HPRAR) and the North Carolina Association of Realtors (NCAR).
Born and raised in High Point gives her a distinct perspective on how far High Point has come through the years. Her knowledge of the city offers clients clear insight on neighborhoods, schools, and development.
Ms. McCannon currently resides in Davidson County and is very familiar with the market in that area. She is familiar with the schools and neighborhoods in Lexington, Thomasville, and all areas within the county.
She is the former accounts manager and in-house accountant for a small trucking company. She was also employed with Davidson County Schools for seven years.
Jennifer is the mother of three amazing kids. She enjoys cheering them on at their various sporting events and activities. She loves football and college basketball. She is an avid reader who loves to travel.
Office: 336-878-5178
Cell: 336-688-6363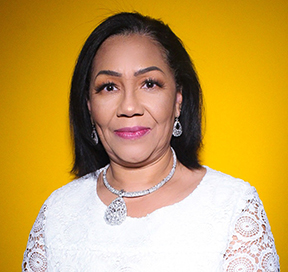 Brenda Jackman holds a NC Real Estate Broker's License and is a graduate of the Real Estate Institute. She also holds a BA in Real Estate Studies from Ashford University and an Associate degree in Business from Guilford Technical Community College. Currently, Brenda wants to pursue a "Certified Commercial Investment Member" Designation.
Brenda is a Member of the High Point Regional Association of Realtors, coming from Greensboro Regional Realtors Association where she was a member from 2008 to 2017.
Born in the rural fishing town of Toco, Trinidad and Tobago, Brenda has also lived in the big cities of Miami, Rochester, Toronto, Montreal and New York. In 1999 Brenda decided to settle her family in the progressive city of Greensboro. She certainly understands the process of relocation and finds it easy to relate to both buyers and sellers.
Brenda's children and grandchildren range in ages from 39 years to 5 years old which she believes keeps her on point with knowing the needs of the generations; Xer's, Millennials and Gen Z.
Outside of work Brenda and her husband enjoy travel and having quiet dinners together. She also likes reading and journaling with her granddaughters, hiking and dancing with her youngest and beach bumming with extended family.
In the Real Estate Industry, Brenda's outgoing personality and knowledge make her easy to work with. She thinks that property ownership allows opportunities for both her clients and herself to have financial security, economic advantage and some peace of mind about the future.
Office: 336-878-5180
Cell: 336-825-5758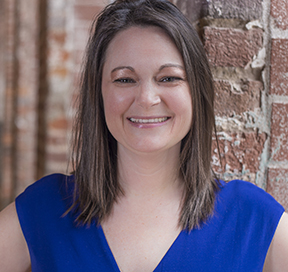 My name is Jenn Keever. I was born and raised in the Triad, NC area where I have met a lot of wonderful people throughout my life. I had a wonderful upbringing with loving parents who showed me the benefits of hard work and how important character and morals are. We traveled to many different states growing up for vacation, where I developed a joy for travel. I was given the privilege of traveling over to Cambodia and Thailand back in 2002. Although I developed a heart for the Khmer people and enjoyed my time over there my eyes were opened to see how truly blessed we are here in America. After this time my heart for other cultures grew and I found a joy in learning from others.
My adventures led me to an organization called LTD. (Leadership Training and Development) Life changing principles were taught about leadership in the work place, your family, social arenas, and how to become the best person you were created to be. I got my hands on books I never had heard of before that unlocked my thinking, and I came across people that have come to be some of my best friends. .
I have been a licensed REALTOR® since 2014. I have had the privilege of meeting many wonderful people inside this business, along with assisting many people in the community and helping them move into that next phase in life. Outside of my career I am also highly active in the High Point Jaycees as I believe in giving back to the community where you work.
I firmly believe that where I am today is because of the principles I was taught growing up, the books I have read, and the people I have chosen to associate with.
Honesty! Integrity! Hard worker! Negotiator! Constant Learner! Go Getter! Dreamer! House Hunter! Believer! Support from Contract to Closing, and Beyond! Jenn is a REALTOR®! Born and raised a southern belle here in the Triad area, Jenn can guarantee working with her you will receive service with a smile.
Office: 336-878-5175
Cell: 336-509-4294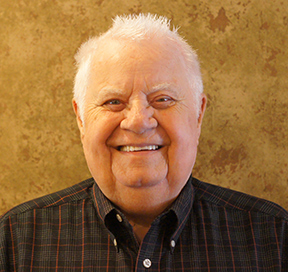 As a successful sales rep in the printing industry for over 50 years and 17 of those years as a successful business owner, Jack has brought a wealth of experience and knowledge to Lindsay Real Estate Holdings.
Keeping track of all aspects of managed property, appfolio, web sites and advertising are just a few of the tasks Jack handles.
Working closely with Mark and assisting the other agents whenever asked rounds out a busy but rewarding day.
Direct: 336-878-5175
Cell: 336-420-9347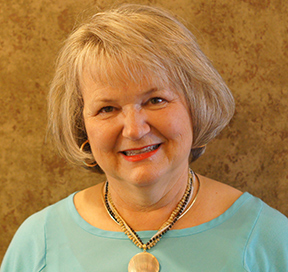 Jane is our main office support person who helps coordinate our callers with our sales force, helps manage our accounts and assists in a variety of ways. Her background includes teaching, coordinating programs and market research.
She enjoys her family, church, friends and most recently, the excitement of having grandchildren!
Direct:336-885-1701
Cell: 336-803-2368
Lindsay Real Estate Holdings
Your Triad Real Estate Experts - Commercial, Residential and Property Management