Lindsay Real Estate Holdings – Property Management Services
Property Management Services in High Point and the Triad
Allow our team of friendly and experienced agents and staff handle all of your property management needs. We currently oversee an array of properties to include free standing industrial facilities, retail centers, office buildings and residential homes.

Appfolio, a preferred vendor from the NC Real Estate Commission, is used to track and manage your investment from Move-In to Move-Out. This system allows you, as an owner, 24/7 access to your property's accounting so you ALWAYS know what is happening with 100% transparency.
Each potential tenant is screened for credit, eviction history, and criminal background for your peace of mind and removes any question marks during your decision making process.
Lindsay provides personal or on-line payments from our tenants as well as owner disbursements which can also be made via US Mail or ACH Direct Deposits (your choice).
Our staff works diligently to solve any and all issues with pre-approved vendors and contractors so you can be free to realize the joy of ownership.
Call us today at 336-886-1200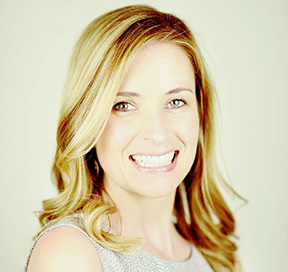 Jennifer McCannon
Property Management

More Information